Ideally, all of us could purchase a new or used car in cash without having to haggle or deal with monthly payments. However, the reality is that financing is often the most common route for car buyers today. With that in mind, paying monthly car payments doesn't have to be overwhelming. In fact, you have far more control over the process than you may realize! If you're looking to simplify and streamline the financing process, let's dive into a few helpful tips that are designed to make qualifying easier for you. 
Understand the Requirements for Getting an Auto Loan Before You Set Out for the Dealership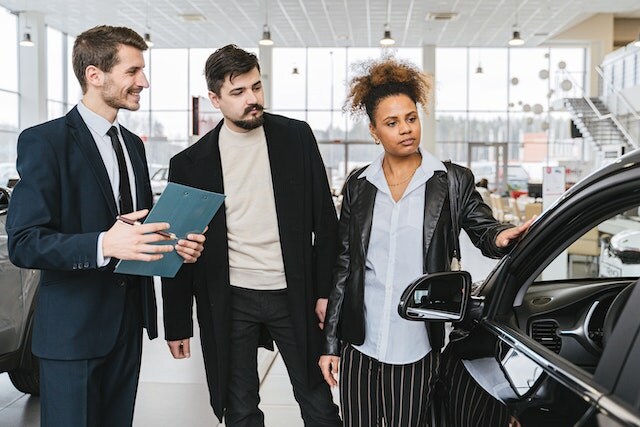 Having a solid comprehension of auto loans and the requirements that you have to meet before you can get approved means the difference between struggling with the process and getting through it with ease. But what exactly are the requirements for getting an auto loan? 
At the basic level, you're going to need the necessary documentation to prove your identity, your status as a citizen, and your current income. The previous two items are essential for the lender to have in the event that they need to repossess the car, and the latter information is necessary to understand whether or not you will be able to make the monthly payments that you are applying for with your auto loan. 
Beyond this, there's another crucial area to focus on: your credit score. Your credit score will ultimately determine how much you're going to pay as interest rates fall as your credit score rises. Those with stellar credits scores can expect to pay anywhere from two to three percent interest, while those in the 600 range or below may have to pay 10 percent or above. However, you can still likely find financing, although it won't necessarily be the most affordable. 
Often, the best choice is to work on your credit until it's at a point where you can secure much better loan rates. While this may not be the right path for everyone, especially if you need a car now, it's something worth considering! With a better understanding of all of these requirements, you can make the right decision regarding financing to get the best possible options for your unique financial situation. 
Get Pre-approved So You Have a Better Idea of How Much Financing You Will Have
Getting pre-approved is a great way to eliminate some of the stress of buying a car by knowing what your budget is and how much you can expect to pay monthly long before you're behind the wheel of your new vehicle. However, it's not always as cut and dry as it might seem. 
The pre-approval process allows you to get the go-ahead for a certain amount of money that you can put towards your new car. Beyond the loan limit and terms, there may be other restrictions with certain lenders. For example, some lenders will require you to have a certain model in mind, and the majority will require you to work with franchised dealerships rather than independent sellers. Make sure that you speak with your lender to better understand these limitations and how they may affect your journey. 
With this in mind, the pre-approval process offers far more benefits than drawbacks. Pre-approval can give you a starting point for negotiations and make it so that you understand what type of money you would qualify for and what you can afford based on how much you have. Even if your dealership can offer you something better, you have the peace of mind you need knowing that you're good for a set chunk of cash ahead of time. 
Have Cash to Put Down, Especially If You Have Poor Credit
Those with lower credit scores have to cope with higher interest rates and monthly payments as a result. However, you can minimize your overall burden with the right strategies. One way to make sure that your monthly payments are more affordable and your loan rates aren't so impactful is to have a down payment ready to give to the dealership. 
Generally, 20% of the total cost of the car is a typical down payment. This shows the dealer that you have enough money to lower your overall monthly payments and avoid defaulting on your auto loan. Another option to minimize the amount you have to pay for your new car is to see what the trade-in value of your current car is. If you decide to purchase a car worth $25,000 and your current car has a trade-in value of $15,000, you only need that extra $10,000 (plus fees and such) to make your new car purchase a reality. 
The less you need to borrow, the less your payments will be and the less your interest rate will affect you. As with your credit score, if you need more time to work on getting a down payment, take it. When your financial health is in strong condition, it makes it easier to go through the financing process and afford your car over time. Just make sure that you carefully review the terms of the auto loan, no matter how great the deal sounds upfront!
Tameron Chrysler Dodge Jeep Ram Fiat Is Here to Help You With Your Next Car Purchase
Tameron Chrysler Dodge Jeep Ram Fiat of Daphne, Alabama understands the needs of its customers and how budgets vary from person to person. As such, we've made it easier for you to get the financial support that you need. From our easy-to-use payment calculator to our online auto loan application so you can get pre-approved without having to visit the dealership, you'll find that we're built to guide you through every step of the process. Even better, we offer top dollar for your trade-in!
If you're ready to bring home a new or used vehicle from a dealership that is invested in your satisfaction, begin shopping through our inventory online or contact us now if you have any questions!
A Couple at a Car Dealership by Antoni Shkraba Licensed by Pexels