When shopping for your next car, there are a lot of decisions to make, from the type of car to the make and model. The first major decision at hand, however, is whether to purchase a new or used vehicle. Although purchasing a used vehicle is not without its benefits, you may be surprised by the wonderful options that buying new can provide. With this article, we look at some of the best reasons to buy a new car near Daphne, Alabama.
New Car Feeling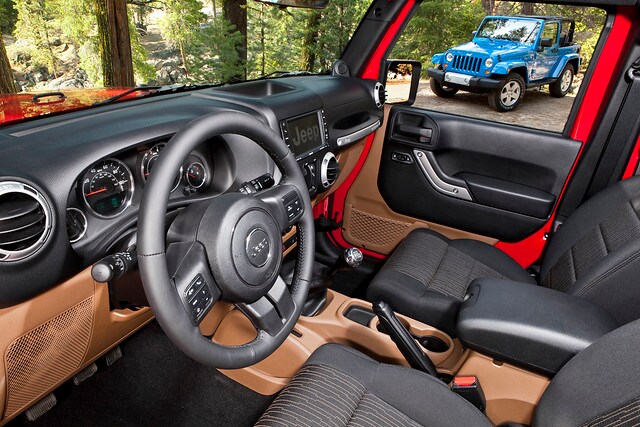 ?

Image via Flickr under CC by 2.0 by AlBargan

When you purchase a used car, your dealership will take care to clean it and prepare it as nicely as possible, but there's simply no replicating the feel of getting behind the wheel of a brand new vehicle. From the pristine interior to the famous new car smell, purchasing a new car, truck, or SUV is an experience you can only truly get when you buy new.
No Vehicle History
Another benefit that used cars simply cannot match is the lack of a vehicle history when you buy new. Purchasing a new vehicle provides you the peace of mind of knowing that it has not been in any accidents, does not feature any replacement parts, and does not have any maintenance record. This ensures that your vehicle is in its peak condition when you buy it and that there are no surprises waiting for you when you drive off the lot.
Enhanced Comfort
Modern vehicles are built to be more comfortable than ever, so buying a new vehicle from a manufacturer's latest line provides state-of-the-art comfort and design features. Because your car is new, you also know that all the interior features are in top condition and that your seats have experienced no wear and tear from prior users. This means your car is at peak comfort capability when you make your purchase.
Modern Technology
Every year car manufacturers create new and wonderful technological features to include in their latest editions. Buying a new car means you benefit from the state-of-the-art line of technological offerings from your manufacturer. These new features can provide everything from entertainment to comfort to safety on the road, and make every drive in your new vehicle a more pleasant experience.
More Customization
When purchasing a used vehicle, you are less likely to encounter multiple variations of the same make, model, and year of a vehicle. This limits your options when shopping, as it provides fewer opportunities to customize your purchase. Dealerships commonly carry a broad range of options for their new cars, covering an array of colors, trims, and features. This provides you with maximum control over the features of your next purchase so you get a car that is tailored to meet your likes and needs.
Preferable Warranty Options
When you purchase a new car from a dealership, it is likely to be covered by a number of warranty options, including both dealership and manufacturer warranties. This provides you with peace of mind as you make your purchase because you know that your car is protected against unforeseen problems. A warranty reduces your cost when a vehicle needs repairs or servicing and makes it easier and more affordable to keep your vehicle operating at its best.
Safer Design
Another area where car manufacturers continue to improve their craft is in the safety features and mechanisms they place into each new design. By purchasing a new vehicle from a dealership, you benefit from the latest and greatest safety advancements. This not only helps to protect you and your passengers when you're driving but also others on the road around you as well as pedestrians, thanks to enhanced control and awareness mechanisms added to newer models.
Longer Lasting
Purchasing a new vehicle means you get a car, truck, or SUV that has no previous wear and tear or depreciation. This allows you to enjoy the full value of your purchase. By buying a vehicle that lasts longer, you can delay your next vehicle purchase, which can even mean that buying new saves you money in the long run if you properly maintain and care for your vehicle.
Improved Fuel Economy
Improved fuel economy is a constant concern for car buyers. From lowering your fuel costs to decreasing your carbon emissions, there are many reasons to value fuel economy and many reasons for manufacturers to work to improve theirs. This means that by buying a new vehicle, you get a car designed for optimal fuel efficiency, and working to the best of its abilities so that it maintains its peak levels of fuel economy performance.
Better Financing Rates
When seeking financing for your new or used car purchase, lenders are often willing to give better rates to individuals buying new cars. This means that when you finance a new car purchase, you pay lower interest levels on your loan, so that your overall expenditures are smaller relative to your total purchase cost.
More Resale Value
When you buy a new car, the ability to drive it for many years to come is an excellent appeal, but sometimes you make the decision to trade in your car early. When looking to make your next new car purchase, you benefit from buying a new car now, too. Because new cars have a higher starting value, they're worth more money when the time comes to trade them in. This allows you to save big on your next purchase, which raises your overall buying power the next time you're in the market for a new vehicle.
If these reasons make buying a new car sound like a great idea to you, then the experts at Tameron Chrysler Dodge Jeep Ram Fiat are here to help. Our professional staff can help you find a new car that fits your needs at a price that can't be beaten. Give us a call, contact us online, or come see us in person to learn about how we can help you find your next car.