If you're looking to sell your vehicle, you have a couple of choices. You could sell on the private market, which may involve protracted negotiation and frequent back-and-forth communication with potential buyers. Or you could go with a service like KBB Instant Cash Offer, which purchases used vehicles at fair market prices. If the second option seems better to you but you're wondering what exactly it is, we're here to help you learn.
What Is a KBB Instant Cash Offer?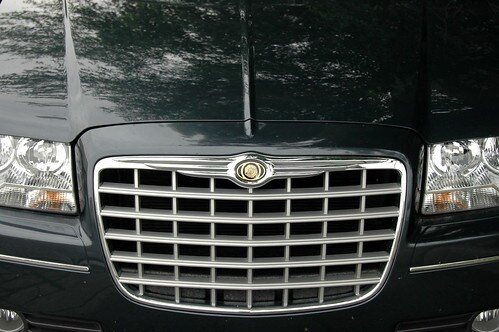 Instant Cash Offer is a service provided by KBB, or Kelley Blue Book, a company that specializes in vehicle valuation and automotive research. Among other activities, KBB publishes reports on the market prices of both new and pre-owned vehicles, so accurately estimating your car's value is a task in which it's well versed. The company works in collaboration with dealerships such as ours to get you a fair exchange for your car.
As suggested by the name, the KBB offer is instant. Once you provide the necessary information, you immediately receive an offer for a fixed amount of money or credit to put toward the purchase of another vehicle. Once you receive your offer, it remains valid for seven days.
If the offer seems good to you, you can redeem it by calling 251-263-7146 or visiting the dealership during business hours. The vehicle will undergo an inspection to examine the elements that may affect its value and influence the sum of the offer. 
What Factors Influence the KBB Instant Cash Offer?
Several factors, the conditions of which may vary depending on the day, go into the calculation of your KBB Instant Cash Offer: 
The Details of Your Vehicle
The characteristics and condition of your vehicle are among the principal considerations that go into the sum of your KBB Instant Cash Offer. The specific details may include the car's make, model, options, mileage, and overall condition. A car in good mechanical, exterior, and interior condition with more options is likely to get a higher cash offer than a vehicle with few options, operating issues, and visible dents.
Supply and Demand
The laws of supply and demand typically play a role in the prices of goods. Typically, lower supply and higher demand lead to higher prices, whereas the inverse results in the opposite. So if you're selling a vehicle that's underrepresented on the used-car market and there's a large number of potential buyers interested in that make and model, you can expect a larger cash offer. 
Historical Data
The KBB system also looks at past pricing and the associated trends to determine the value of your vehicle. Some vehicles attract greater demand and retain their overall value over time. Whether you're selling such a vehicle can determine your total KBB Instant Cash Offer.
Local Factors
The cultural or practical considerations of your particular location are also important for determining the value of your used car. The type of car you're selling may be more valuable in one region than another on account of local preferences or common utility. In a busy city, for example, buyers may find a large truck or SUV to be less desirable because of parking limitations and challenging maneuvering.
The market activities in your region, too, can be influential. Some of the local market factors the system may consider are auctions, sales data, and the prices of used cars advertised by private sellers in your area.
How Can You Get a KBB Instant Cash Offer?
You can get started with a KBB Instant Cash Offer by visiting our sales and valuation page and inputting information about the vehicle you want to sell. Ideally, you'd provide your vehicle identification number (VIN), which is the unique identifying code for your car specifically. If the VIN isn't available, you can provide your car's license plate or its make and model. 
You then provide details about your vehicle, such as its mileage, color, features and equipment, history, and condition. Once you input the applicable information, you provide your contact details and click "Get My Offer." Within seconds to minutes, your KBB Instant Cash Offer appears on the screen, and you'll also receive an email containing your offer certificate.
You've Received Your Offer - Now What?
As mentioned, you have seven days to respond to the offer. If you change your mind about selling your car or aren't interested in redeeming the offer, you can ignore it. Receiving the offer doesn't obligate you to act.
If you decide to accept the offer, bring your vehicle down to 27161 US Highway 98, along with the following information:
Your KBB Instant Cash Offer certificate.

The title of the vehicle, your license information, or documents associated with your lease.

The registration details of the vehicle.

A government-issued photo ID, such as your driver's license.

All the keys, remote fobs, and manuals associated with the vehicle.

The service and repair records of the vehicle.
Once you present your information, the vehicle can undergo an inspection. During the inspection, we'll examine your vehicle's interior and exterior and potentially test-drive it to assess its mechanical health. The cash offer may then increase or decrease depending on how closely our inspection matches the details you provided online.
After the inspection, you don't have to decide on the final offer right away, as you have a day from the date of inspection to accept it. If the offer's to your liking, come back to our dealership to redeem it. The only factors that can affect the offer amount at that point are any changes to the vehicle's condition or the addition of over 50 miles on the odometer. With the transaction complete, you can go home with a check for the amount stated or put the value toward the purchase of another vehicle.
If you have any questions about the KBB Instant Cash Offer, please reach out to us via our contact page. Alternatively, you can drop in at the dealership and speak to us in person. We're open Monday through Friday from 8:30 a.m. to 7 p.m., and Saturday from 9 a.m. to 7 p.m. We'd love to hear from you and get you the service you want.