There's nothing quite like hitting the open road and heading out to explore new destinations. If you're ready to get beyond the bounds of Daphne and the nearby areas, you can find a wealth of exciting opportunities to play and explore in cities that are just a drive away. The destinations suggested here are all about three to four hours away, making them an ideal choice for a day or weekend escape. Pack up your Jeep or SUV with your picnic basket or cooler, and head to one of these five destinations around Daphne, Alabama.
Birmingham, Alabama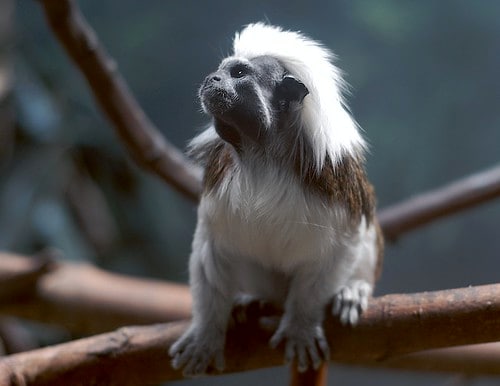 Image via Flickr by sailorbill licensed by CC BY 2.0
Birmingham is the second-most populous city in Alabama, behind only Huntsville. This diverse destination offers a little of everything, making it a great choice if your family can't settle on just one attraction. You can split ways and try a few different things or take some extra time in the city and do it all. If you're interested in rugged outdoor adventures, head to Red Mountain Park where there are over 15 miles of hiking and biking trails to explore, along with two overlooks, three treehouses, and a dog park.
Racing enthusiasts won't want to miss the Barber Vintage Motorsports Museum featuring more than 1,600 motorcycles from 220 manufacturers, 22 countries, and over 100 years of production. If you're traveling with small children, the Birmingham Zoo is sure to delight, with around 180 species to view, including roadrunners, river otters, sand cats, and more. The McWane Science Center is another top choice for families, offering fascinating exhibits like the World of Water Aquariums, Bubble Room, Art & Tech Gallery, Science on a Sphere display, NatureScope exhibit, and much more.
Columbus, Georgia
Columbus offers the perfect blend of outdoor adventure and urban excitement. This city is home to the world's longest urban whitewater rafting course with class-five whitewater rapids, along with 10 smaller rapids along the Chattahoochee River. You can also zip line over the river or bike alongside it on the RiverWalk.
If you're a history buff, head to Historic Westville where you can step back in time to the 19th century. This living history village features 17 buildings, including a courthouse, boot shop, general store, medical office, wood shop, blacksmith shop, millinery, and print shop. Explore other periods in history through the National Civil War Naval Museum at Port Columbus and the National Infantry Museum and Soldier Center.
Talladega, Alabama
If you're looking for an exhilarating opportunity to go off-roading, take a daytrip to Talladega. The TOP TRAILS off-road park here covers over 2,800 acres and offers some of the best off-roading in the south. You'll find more than 100 miles of trails, including a kiddie track, a single-track trail loop, and expert adventures. The park offers archery ranges and a full-service campground as well.
The Talladega National Forest is another prime spot for OHV trail riding. The Kentuck OHV Trailhead offers access to an easy to moderate trail covering 23 miles with four loops. This national forest also offers opportunities for hiking, fishing, bicycling, horseback riding, hunting, swimming, and nonmotorized boating, so you'll have no shortage of activities to enjoy.
Nearby Morris Mountain ORV Park is another great stop if you're spending an extra day in the area. This park delivers a wide variety of obstacles to thrill off-roaders who are looking for a challenge. You can traverse rock gardens, springs, washouts, and tank traps. From crawling through narrow forest paths to navigating rock ledges and off-camber climbs, this park can truly test your abilities.
New Orleans, Louisiana
Travelers interested in an action-packed daytrip filled with vibrant destinations and colorful characters will want to head to New Orleans. Explore the city's history by visiting some of its immersive historic sites. Tour the Oak Alley Plantation, view over 200 antique dolls in the Beauregard-Keyes House, or dine at one of the elegant restaurants on the Houmas House plantation estate.
Art aficionados should make a stop at the New Orleans Museum of Art, which maintains a collection of nearly 40,000 objects. The adjacent Besthoff Sculpture Garden is another must-see, with 11 acres featuring almost 100 works of art nestled amid the beautiful landscaping.
Families looking for engaging, kid-friendly activities should check out the Audubon Nature Institute, which includes the Audubon Zoo and Audubon Aquarium of the Americas. The zoo features exhibits like the African Savanna, Louisiana Swamp, Audubon Aviary, South American Pampas, Reptile Encounter, World of Primates, Asia exhibit, and more. In the aquarium, you can explore the Amazon Rainforest, Great Maya Reef, Gulf of Mexico, Mississippi River, and beyond.
Jackson, Mississippi
Jackson, Mississippi, is a great destination for families. Retreat to LeFleur's Bluff State Park, which provides a lush oasis in the city of Jackson. The park covers 305 acres and offers a nature trail, disc golf, a golf course, a playground, picnic pavilions, and some top-notch attractions. The Museum of Natural Science and the Mississippi Children's Museum are both within the park.
The Museum of Natural Science features a 100,000-gallon network of aquariums with more than 200 species and a 1,700-square-foot swamp greenhouse. It also houses a variety of exhibits on wildlife like waterfowl and white-tailed deer. The Mississippi Children's Museum offers several engaging exhibits, including the Pollinator's Playground, Literacy Garden, and Wonderbox makerspace.
The Jackson Zoo is another fun stop for families. This zoo houses chimpanzees, colobus monkeys, red river hogs, pygmy hippos, giraffes, tigers, spider monkeys, cougars, otters, and more. The Mississippi Agriculture & Forestry Museum recreates small-town Mississippi with buildings like a sawmill, sugarcane mill, doctor's office, grist mill, farmstead, filling station, schoolhouse, oil well, and victory garden. The Children's Barnyard houses rabbits, chickens, mules, cows, pigs, goats, and horses, providing an engaging experience for visitors of all ages.
Did we include your favorite road trip destination on our list? These are our top picks, but we'd love to hear about yours. If you have any other daytrip suggestions, contact our team at Tameron Chrysler Dodge Jeep Ram Fiat and let us know. We'd love to add more destinations to our list for where our customers can go as they're breaking in their new vehicles.