The Kelly Blue Book (KBB) Instant Cash Offer is a great way to quickly sell your car. Thanks to more than a century of experience in valuing vehicles, you can rely on KBB to give you a fair price. Dealerships like ours in Daphne participate in the KBB Instant Cash Offer program. Here are some key facts you should know about how it works.
What Is Kelly Blue Book?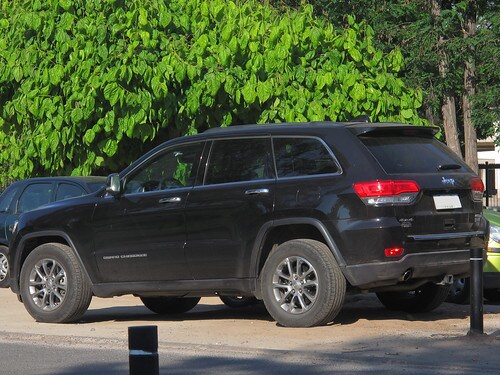 Image via Flickr by RL GNZLZ licensed by CC BY-SA 2.0
KBB was established in 1918 and quickly gained a reputation as the auto industry gold standard for pricing used cars. The company began publishing its Blue Book in 1926, which included details on all makes and models. Fast forward to today and KBB still provides unparalleled insights into the value of your car. The company receives data from dealerships, automakers, and consumers about new and used cars on the market, and uses this information to help buyers and sellers determine a fair price.
What Is the KBB Instant Cash Offer?
The KBB Instant Cash Offer is a hassle-free option if you want to sell your car. All you need to do is provide KBB with some basic information about your vehicle via their website to get a cash offer within minutes. To get started, you need to provide the make, model, and manufacturing year for your vehicle on the KBB website. You'll also need to enter your vehicle identification number (VIN).
The new Sight Unseen Appraisal process allows you to complete an online questionnaire to evaluate how much your car is worth. This questionnaire includes questions about the condition of the exterior, interior, and mechanics of your vehicle. Once KBB has all this information, it can give you an accurate cash offer.
Some other factors play a role in determining the offer you'll receive. KBB analyzes historical trends to work out how well different types of vehicles retain their value. In addition, the calculation takes into account regional market conditions. For instance, in a city, small cars may be in higher demand than large trucks due to tight parking spaces. This may result in small cars being priced higher than usual.
How Does the Instant Cash Offer Work?
A KBB agent will contact you shortly after you complete your application to confirm your Instant Cash Offer. Then, you'll need to bring your KBB Instant Cash Offer certificate to a participating dealership, such as Tameron CDJRF, to complete the sale and get your hands on the cash.
The key commitment provided by the KBB Instant Cash Offer is that it lets you sell your car within a day. If you're unable to get to a KBB-participating dealership within that timeframe, your KBB Instant Cash Offer remains valid for seven days.
Before you head to the dealership, be sure to bring your vehicle's title, keys, remote controls, and your driver's license or other form of identification. If you're selling a car that you bought using auto financing, you'll need to bring your lienholder's details. The dealership will then arrange to pay off your outstanding balance and pay any amount that remains to you.
Once you arrive at the dealership, an auto technician will inspect your vehicle to ensure that the information you provided online is accurate. If discrepancies are found, you may receive a different price for your car or SUV.
The KBB Instant Cash Offer is a free service. Once you have received your offer, you're not obliged to cash it in. You can decide to keep your car or sell it on the private market without incurring any charges.
If you decide to proceed with the offer and sell your car, you can put the funds towards purchasing a new or used vehicle. This process is known as a trade-in. It's a great way to get the best value for your existing vehicle and make big savings on your next auto purchase.
Does KBB Offer Other Services?
KBB has a range of additional pricing tools that come in handy for buyers and sellers of cars. If you're in the process of buying a car from a dealership or on the private market, you can enter some details about it on the KBB website to get a recommended sales price. This price can act as a guide so that you don't end up paying too much for your purchase.
If you're selling your car on the private market, KBB offers a tool to value your vehicle. All you need to do is enter its make, model, year of manufacture, and mileage to get started. Then, you'll be asked to indicate the condition of your car. The options available are fair, good, very good, and excellent.
Once you've entered the information, KBB can provide you with two prices. The first is the market value for your car, which is what you can expect to get if you sell it on the private market. The second is the trade-in value, which is the price you're likely to get if you sell it to a dealership as part of a trade-in deal.
KBB also offers services to auto dealerships that help them locate used vehicles for their inventory. Dealerships can specify the types of vehicles they're looking for and be matched up with consumers who have that type of vehicle to sell.
Get a KBB Instant Cash Offer for Your Used Car at Tameron Chrysler Dodge Jeep Ram Fiat
Now that you know how KBB's Instant Cash Offer works, are you ready to sell your car? Tameron Chrysler Dodge Jeep Ram Fiat in Daphne is a KBB-participating dealership and your number one stop near Mobile if you're looking to quickly sell your vehicle. Our friendly auto experts will be delighted to welcome you to our showroom, where you can check out our extensive inventory and put the value of your current car towards a new purchase with our trade-in program.
If you have any questions about the KBB Instant Cash Offer or our auto services in general, don't hesitate to
contact us today
. Our team is standing by to take your call or chat to you in-person if you decide to drop in for a visit.