Whether you're planning a special event or just looking to satisfy your sweet tooth, it's handy to know where the best local bakeries are. There are several tasty options in Daphne and the surrounding area. We've rounded up a little of everything, from bakeries that make custom cakes to those that offer pre-made treats you can pick up on a whim. Take your date night to the next level, pull off the perfect birthday party, or simply treat yourself with these sweet options.
Cakes by Design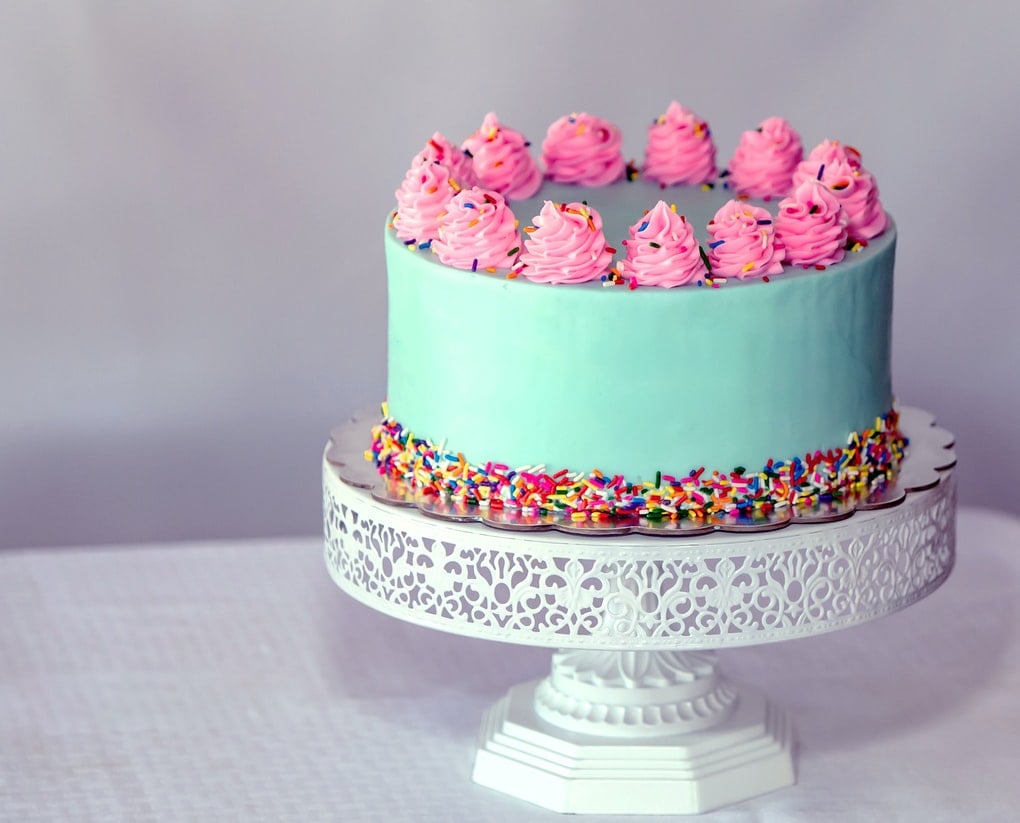 ?
Image via Unsplash by David Holifield
Cakes by Design is a cottage food bakery, which means that all of the baked goods are prepared from home. This lowers the overhead of the business and makes it possible for customers to enjoy more affordable cakes with ample customization. You can specify everything that you want from your order down to the very ingredients used to prepare it. If you want to make sure your cake features organic, cage-free eggs or alternative milk products, Cakes by Design will happily accommodate.
This bakery provides cakes for nearly any occasion including kids' birthday parties, baby showers, gender reveal parties, weddings, and more. You can even order adult novelty cakes for that bachelor or bachelorette party you're planning. Scroll through the gallery and you'll find an abundance of original cake designs including birthday cakes designed to look like a cooler, complete with bottles of beer and liquor stuck into the icing.
If you want a taste of Cakes by Design before placing your custom order, head over to Spot of Tea in Mobile. This cute cafe is now serving up desserts artfully crafted by Cakes by Design.
2 Sisters Panini
The baked goods and desserts at 2 Sisters Panini are made fresh daily. The homemade beignets dusted in powdered sugar are among the most popular items, instantly conjuring up the decadent feeling of New Orleans. Other options on the menu include cookies, donuts, cakes, pies, eclairs, Danishes, muffins, tarts, and massive brownies that you'll surely have to share.
2 Sisters Panini also offers catering services, so you can custom order cakes, cupcakes, and other unique desserts. This restaurant is an especially handy choice if you want to cater a meal as well as dessert. As the name suggests, 2 Sisters Panini specializes in Panini and other sandwiches. You can enjoy one of their fresh sandwiches or wraps along with some of the baked goods for a full meal that satisfies your stomach and your sweet tooth.
Baking Me Happy
Baking Me Happy is a home bakery operating under the Alabama Cottage Food Law. This bakery specializes in beautifully decorated cookies. Baking Me Happy focuses on creative seasonal creations that are thoughtfully crafted to always send the perfect message. The wildly popular limited time back to school cookie collection even featured frosted cookies that looked like blank post-its. The cookies came with edible-ink pens so parents could hand write personal messages on the cookies and seriously up the ante with their lunchbox game.
This business was born out of a pure love of baking, and this is evident in all of its products and offerings. Baking Me Happy is currently focusing on serving cookies at Friday pop-up shops, delivering sweet treats through "HappyBox" subscriptions, and hosting cookie classes. The calendar occasionally opens up for pre-orders, but capacity is limited, so dedicated customers should keep an eye on the bakery's social media channels or sign up for the newsletter to make sure they never miss an opportunity.
Sugar House
Sugar House specializes in one-of-a-kind creations and unforgettable sweets. These cakes are wildly original, often featuring full 3-D characters or landscapes, ranging from a jungle volcano to a charming birthday hedgehog. You'll find that the bakery is well-versed in providing just what you need for special events. Their first birthday cakes, for example, come in pairs so you have a large cake for the guests and a smaller coordinating smash cake for the guest of honor.
Whether you want a timeless and elegant wedding cake or a party cake made up of individual cupcakes, Sugar House can craft something to meet your exact specifications. For weddings, you can book a tasting of six cupcakes for $18 or 12 cupcakes for $36 to get an idea of all the options that you have for your special day. The available flavors here are extensive, with 15 cake flavors, 12 icings flavors, and 15 fillings. Intriguing options like caramel, strawberry, or almond cake promise plenty of originality in your final creation.
Guncles Gluten Free Bakery
Guncles Gluten Free Bakery serves a vast selection of gluten free baked goods that ensure anyone can enjoy sweet treats, even if they have a gluten allergy. The menu includes a wide array of delights that many gluten-free individuals may have previously given up on. You can order cinnamon rolls, biscuits, baguettes, banana bread, cookies, mini bundt cakes, full layer cakes, and more.
The diversity here is outstanding with choices like elegant blueberry-lemon friands, indulgent oatmeal cream pies, festive pumpkin-cranberry upside down cake, and even simple sandwich bread. If you want to stock up on gluten-free goods, you can also order unbaked frozen buttermilk biscuits and savory herb cheddar buttermilk biscuits. Keep these until you're ready to enjoy, then simply pop them in the oven at home.
Gourmet Goodies
Laura Stafford runs Gourmet Goodies from the kitchen of Coastal Church. If you've been to the church, you've likely enjoyed her talents already, as she prepares meals for nearly every service. Gourmet Goodies offers an extensive selection of homemade meals that are made to serve eight to 10 people.
In addition to full entrees like shepherds pie, beef stroganoff, chicken and dumplings, and smoked pork tenderloin, you can also order a selection of desserts. Get your bakery fix with a full iced butternut pound cake, peanut butter chocolate chip pie, peach cobbler, and more. These desserts are perfect when you need to feed a crowd with minimal effort.
Do you know of a local bakery that we missed? Contact our team at Tameron Chrysler Dodge Jeep Ram Fiat and let us know! We love having handy recommendations for our customers.