If you're in the market for a new or used car in the Daphne, Alabama, area, you first need to find a dealership you can trust. Fortunately, there are signs that you can look for before you arrive and while you're interacting with dealership employees that indicate trustworthiness. We've detailed those signs here to help you find a dealership that treats its customers fairly and with respect.
Large Selection of Quality Inventory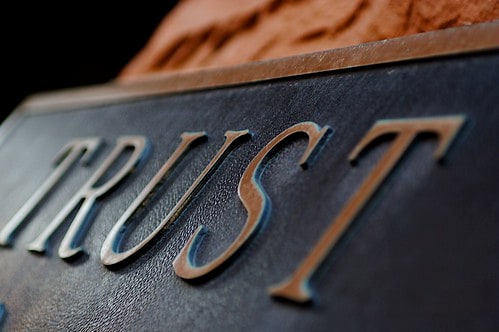 ?
Image via Flickr under CC BY 2.0 by TerryJohnston
Whether you need a used car to get you around the Mobile Bay area or you want a brand new truck for your lawns service business in Foley, you want choices when you shop. Large dealerships typically have a better selection, especially when it comes to used vehicles. A trustworthy dealership sells lots of cars. The high volume indicates fair pricing and quality inventory because nothing ruins a dealer's reputation faster than selling lemons at inflated prices.
The corner car dealer with ten vehicles available doesn't have options for you to begin with, which means they'll try and sell you what they have, not what you need or want. At Tameron Chrysler Dodge Jeep Ram Fiat, we have hundreds of new and used cars, trucks, and SUVs on our Daphne lot. Our sales staff take a consultative approach to sales. After asking you a few questions to determine your needs and budget, they'll show you only those cars that match. If you've expressed your needs to a salesperson and they offer you a vehicle that doesn't fit, you've probably ended up in the wrong place.
Transparent Pricing
For the longest time, dealerships have hidden their prices. If you've ever walked onto a car lot, new or used, and seen the year, make, and model of a car painted clearly on the windshield but couldn't find a price, you know what we mean here. Some car dealerships don't want you to see the sticker price because they want to adjust that figure.
Untrustworthy dealerships do this to get more money from the customer, either by offering erroneous buyer incentives or by giving you a discount that doesn't really save you money. For example, what good does a $2,000 cashback offer do you if the dealer simply inflates the price by $2,000? Or, have you really negotiated a fair price if the car was over-priced in the first place?
New cars should have a label taped to the window that clearly states the manufacturer's suggested retail price (MSRP) along with a detailed description of the vehicle's option packages. Used cars present a challenge for buyers, as you don't know exactly what options were included. A trustworthy dealership will be transparent, especially with their used inventory. They will share the Kelley Blue Book resale pricing with you because they want you to know they have a fair price attached to the car. These dealers want to earn your trust.
Real Incentives
Incentives for new cars can come from the dealership or the manufacturer. These incentive programs change all the time, but a trustworthy dealership states program details plainly. The offer language details the dollar amount of an incentive first. Amounts vary widely, starting at as little as $100 and climbing well into the thousands of dollars. Who qualifies for the offer comes next and this could be first-time buyers or returning customers. Dealerships often target local community segments like teachers, emergency workers, and more.
Next, you should see a complete list of which vehicles are part of the offer. The list will contain the year, make, and model, and perhaps even package options. Lastly, when and how the offer gets applied should be spelled out. Cashback deals often come with the option to apply the amount as a down-payment or the dealership can cut you a check when you sign the paperwork.
A reputable dealership may also offer a trade-in allowance, which can be $2,000 more than book value. The promotion should explain what book value they plan on using, Kelley Blue Book, Black Book, or something else entirely. It should also include those exceptions that lower the value, like higher than average mileage or imperfect condition.
If a dealership advertises an offer, but the salesperson tells you it doesn't apply to you or your vehicle but can't explain why you should be concerned.
Vehicle History Reports
A transparent and trustworthy dealership provides everyone with a vehicle history report. This report will detail the number of owners and any accident history. You only need a vehicle history report on a used car, but the report will indicate whether or not you can rely on the vehicle. Shady dealerships will promise to show you the report but continue to distract you with test drives, feature explanations, and extended warranty conversations – anything to get your mind off seeing the report.
On-Site Service Center
A dealership with its own service center indicates you've found a trustworthy company. They've invested in maintenance programs for their customers. At a used car dealership, you want to look for ASE certification signs. ASE-certified means the society for Automotive Service Excellence has certified the mechanics have undergone the necessary training to provide quality service.
New car dealerships will promote their factory-trained technicians. Factory-trained technicians receive ongoing training to service and repair the brands represented by the dealership. Either the technicians travel to the factory or the manufacturer sends a trainer to the dealership to conduct these sessions once or twice a year.
If you're ready to work with a dealership you can trust, you should head to Tameron Chrysler Dodge Jeep Ram Fiat on US Highway 98 in Daphne. At Tameron CDJRF, we want to earn your trust as we have with so many customers. We have an expansive inventory of new and used cars, trucks, and SUVs to suit your needs and budget. We invite you to browse our inventory online or stop by for a hands-on experience. One of our friendly, professional team members will help guide you to the car of your dreams at a fair price.