With 8 miles of shoreline, 70 restaurants and cafes, and 279 acres of parks, Daphne, Alabama, provides a dynamic setting for plenty of fun this fall. Celebrate the change of seasons by getting outdoors and taking part in the following fall activities in Daphne.
Attend the Jubilee Festival of Arts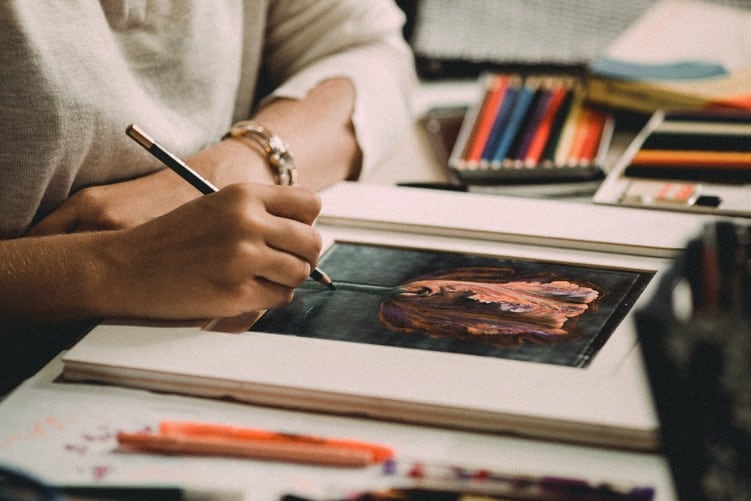 Image via Unsplash by jonathanborba
Discover art, music, local cuisine, and Southern charm at the 33rd Annual Jubilee Festival of Arts. This festival will take place on Saturday, Oct. 16, and Sunday, Oct. 17, in Lott Park on Main Street in Olde Towne Daphne from 10 a.m. to 5 p.m. each day. Explore the works of more than 100 talented area artisans in jewelry, paintings, sculpture, wood, mixed media, and functional art pieces.
Presented by the Eastern Shore Chamber of Commerce and the City of Daphne, the festival supports tourism and the arts while spotlighting the historic character of Olde Towne Daphne.
Highlights of the festival include:
A Kids Art Park with plenty of hands-on activities to engage children in art creations of their own.

Performances from American folk singer and songwriter Mia Tallant on Saturday, Oct. 16, from 10:15 to 11 a.m. The Daphne-based acoustic guitar duo Gravity Blinks will perform later in the day from 3 to 5 p.m.

Daphne homestyle cooking at the food court with barbecue and Cajun fare from Southern Roots Food Co., Mediterranean and Greek specialties from It's All Greek to Me, and flavorful shaved ice from Allie's Twisted Ice.
Festival parking is available throughout downtown Daphne. Additional parking is available at Daphne Elementary School on the north end of the festival grounds and Daphne City Hall and Christ the King Catholic Church on the south end of the festival grounds.
Note: In light of COVID-19 mitigation efforts, festival organizers will provide hand-sanitizing stations throughout Lott Park. Guests should be mindful of social distancing and wear face masks in all public spaces.
Location: Lott Park, 2000 Main St.
Celebrate Fall at the Pumpkin Festival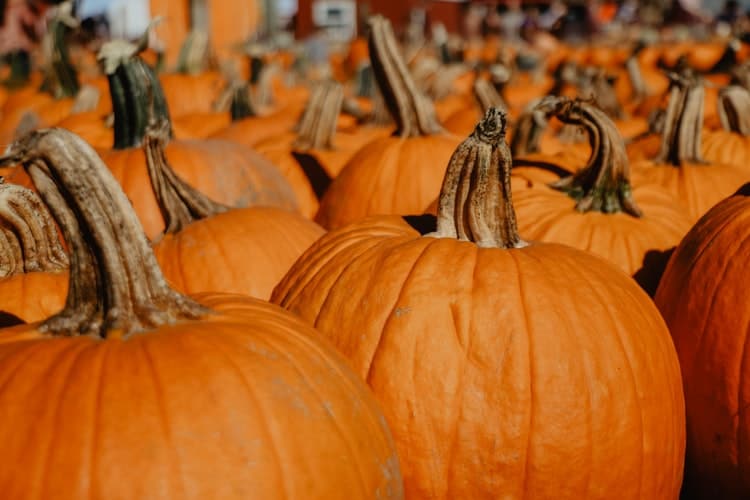 Image via Unsplash by reneporter
Bring your friends and family to this fun fall celebration at Christ the King Catholic School's Pumpkin Festival. This annual fundraising event hosted by the school is open to members of the Daphne community and will take place on Sunday, Oct. 24.
Enjoy contests, entertainment, games, and a vendor marketplace with plenty of treasures for browsing. Find dozens of pumpkins at the festival for carving into scary jack-o'-lanterns for your Halloween decorating. Food and drink will be available at the festival.
Funds raised from the Pumpkin Festival go toward purchasing faculty and staff appreciation gifts at Christmas and supporting PTO activities throughout the year.
Location: 1503 Main St.
Telephone: 251-626-1692
Enjoy Nature at the Parks
Open daily from dawn to dusk, Bayfront Park along Mobile Bay offers a pleasant space to escape the demands of life and relax by enjoying nature. The park has a pier with bench seating, a boardwalk, a gazebo with surrounding seating, and public restrooms.
Covering approximately 70 acres of land, Village Point Park Preserve is the largest park in Daphne. The park features picnic pavilions and a 3,000-foot trail that will take you westward toward Mobile Bay. Park visitors will also discover a pier and boardwalk where they can walk north toward Bayfront Park.
Within Village Point Park Preserve, you'll encounter D'Olive Cemetery, a burial site of early Daphne residents dating back to the 1800s. If you look carefully at the headstones, you'll discover inscriptions written in French. A massive live oak tree called Jackson's Oak within the cemetery is particularly historic. According to legend, Gen. Andrew Jackson bivouacked his troops on the spot where this majestic oak stands during the War of 1812.
Bayfront Park and Village Point Park Preserve are one of several locations along the Alabama Coastal Birding Trail. This trail features six birding loops in Baldwin and Mobile counties that total more than 200 miles. Each loop focuses on distinct ecological regions that represent the northern Gulf Coast region and offers birders the opportunity to discover different bird species within each area.
Common bird species seen in this region include the red-bellied woodpecker and the blue-gray gnatcatcher. As you walk along the shores of the bay and marsh, you may spot herons and egrets. Other commonly spotted bird species in the area include the brown pelican and the double-crested cormorant.
Locations: Bayfront Park, 6200 Bayfront Drive | Village Point Park Preserve, 27717 Main St.
Telephone: 251-620-2100
Perfect Your Golf Game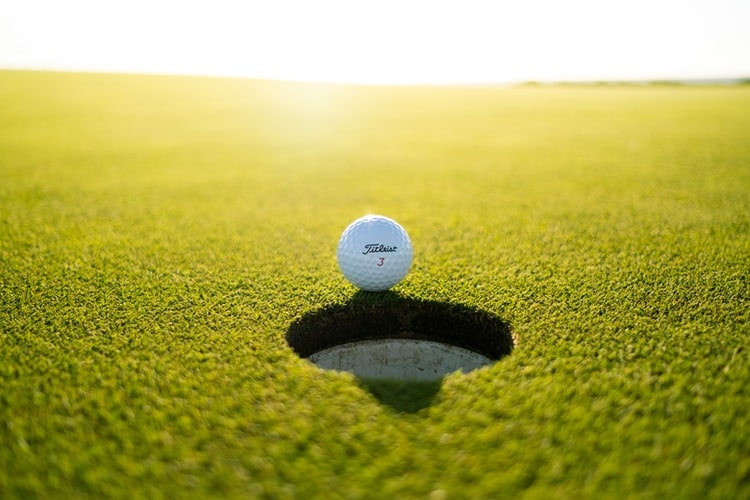 ?
Image via Unsplash by msohebzaidi
Spend a day outdoors and perfect your golf game at TimberCreek Golf Club. As a 27-hole championship golf course designed by Earl Stone, TimberCreek offers golfers scenic wonders at every turn. Wetland preserves; rolling fairways carved from a forest of dogwood, magnolia, and pine trees; abundant wildlife; and other natural landscape features make any golf outing at TimberCreek a memorable one.
Golfers can dine at the golf club's full-service restaurant, the TimberCreek Grille, and hone their swing and putting techniques at the practice facilities during their visit. PGA Member Professional Rob Bradley and Head Golf Professional John Michael Faggard offer lessons that incorporate the latest in video technology to help you perfect your golf game.
Membership dues at TimberCreek Golf Club range from junior memberships (for golfers 17 and younger) at $87 per month to regulars (ages 50 and older) for $235 per month. Member benefits include discounts on soft goods merchandise, equipment, and accessories, plus complimentary club fittings and advance tee time reservations.
Call the telephone number below to confirm available tee times.
Location: 9650 Timbercreek Blvd.
Telephone: 251-621-9900
Pull out your calendar and place these fall activities on it. Explore all that Daphne has to offer this season.
Now we want to hear from you. What are some of your favorite things to do in Daphne this fall? Write to us and let us know. Our team members at Tameron Chrysler Dodge Jeep Ram Fiat always enjoy sharing the best of this community with our friends and customers.