There's no such thing as the perfect vehicle. However, there is the perfect vehicle for your specific needs. Each car, SUV, truck, and minivan excels at different things, making them right for some people and not for others. Below, we outline some of the best options for different kinds of lifestyles so that you can better find a vehicle that's right for you.
Family Car
If you have a family, you're likely looking for something that can fit everyone, has a decent amount of storage space, and is safe to drive. Two great options for a family car are the 2021 Chrysler Voyager and the 2021 Chrysler Pacifica.
There are a few things about the Chrysler Voyager minivan that make it a great family car. For starters, it has lots of storage space on the inside, giving you and your passengers plenty of cubbies to keep your belongings in. This minivan is also one of the most affordable options on the market, with an MSRP under $30,000. It fits up to seven passengers across three rows of seats, has some great safety features, and is powered by a solid V-6 engine.
The other option from Chrysler is the Pacifica. This is another minivan that's perfect for families. Besides comfortably seating seven people, the Chrysler Pacifica includes other excellent features, such as USB ports throughout the interior and an advanced infotainment center. You'll also find plenty of cargo space in the trunk, perfect for when you're running errands or taking the kids to practice.
Weekend Warrior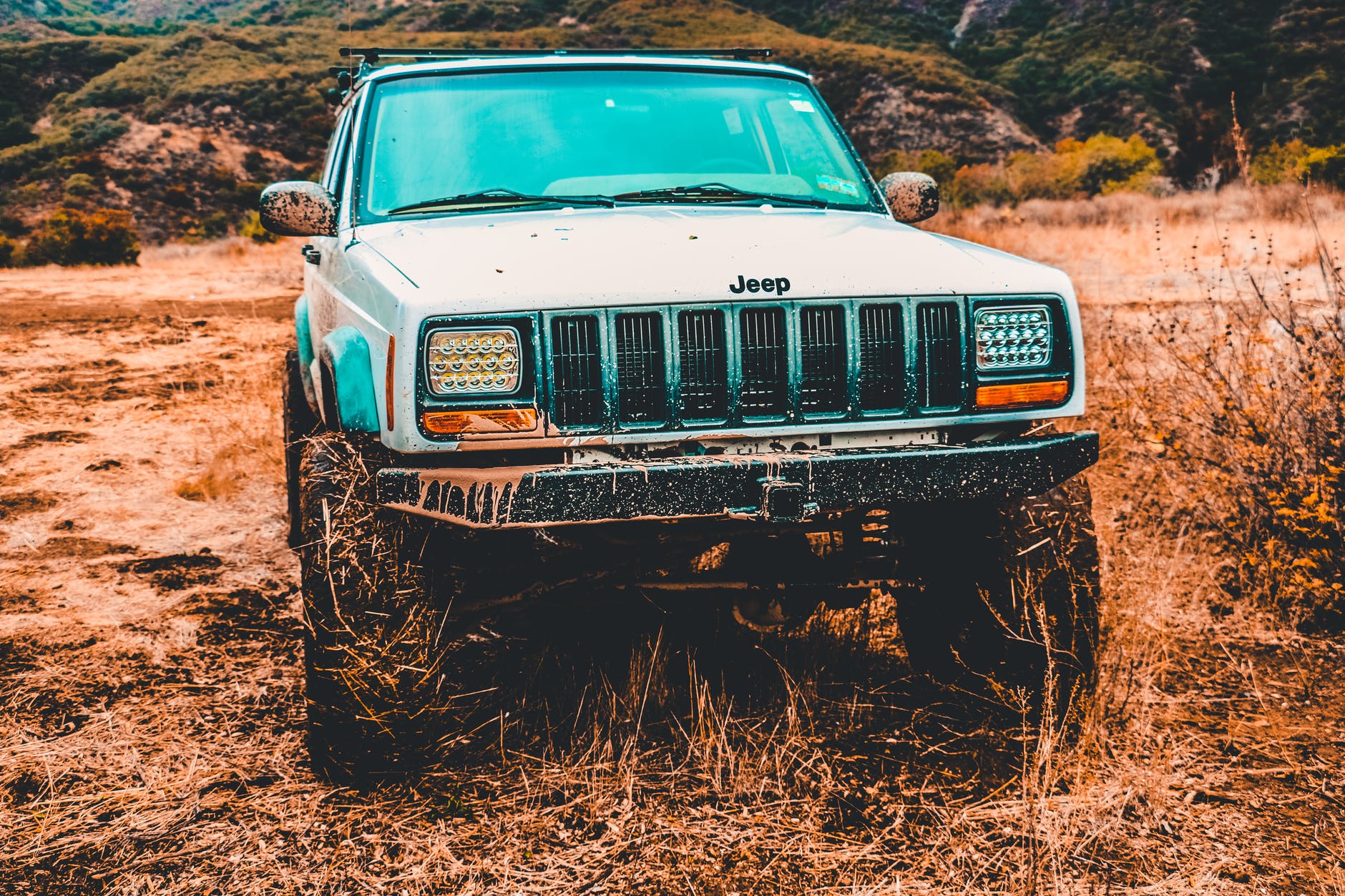 ?
Image via Pexels by Saeid Anvar
Are you someone who spends their weekends working on home improvement projects or participating in different events? If so, you'll want something that can easily fit and transport your supplies while remaining a solid vehicle for the rest of the time. Two different options fit this bill: the 2021 Jeep Grand Cherokee and the 2021 Ram 1500.
The Grand Cherokee is a reliable SUV that provides a solid mix of practicality and enjoyment. This offering is largely due to the number of Grand Cherokee trims available, which allows you to customize your Jeep for your specific needs. For example, you can opt for the standard V-6 engine or upgrade to the more powerful V-8 if you plan on doing some off-roading or hauling. Other options include driver-assistance features, leather upholstery, 18-inch wheels, a power-operated liftgate, and an infotainment display. Whichever model you choose, you'll get a decent-sized SUV that's perfect for lugging around all your stuff.
If you need something with a bit more power and cargo space, consider the 2021 Ram 1500. This truck is one of the most popular truck models in the country, and for good reason. Not only is it a complete workhorse, but the interior also provides plenty of luxury. With a powerful engine and a large truck bed, the 2021 Ram 1500 is more than capable of helping you no matter what your weekend tasks may be, all while giving you a pleasant ride.
Road Trips
If you're planning on taking your vehicle for some road trips, there are two primary factors you'll want to consider. First, you want something that's good on gas so that you don't have to stop as often. Second, you'll likely want something with plenty of cargo space so that you can bring everything you need. Two options that fit this description are the 2021 Chrysler Pacifica Hybrid and the 2021 Jeep Compass.
The Pacifica Hybrid comes with all the same features as the standard Chrysler Pacifica. However, with the former, you also get hybrid technology. This addition means that your engine is powered, in part, by electricity and not just gas. With this model, you can get a great combined 82 MPG for city/highway. Even if your battery runs down, you'll still get 30 MPG, which is excellent for a minivan. As with the standard Pacifica, you also get plenty of passenger and storage space, making this vehicle a great option if you're going on a road trip with a lot of people.
The 2021 Jeep Compass is an SUV, making it a little smaller than the Pacifica. That said, it offers a little bit of everything when it comes to off-road capabilities, comfort, cargo space, and fuel efficiency. The EPA estimates that the Jeep Compass will get around 31 MPG on the highway, which is pretty good for an SUV. In addition, the cabin is designed in such a way to make longer rides more comfortable, even for adults, with higher seat bottoms and luxury materials.
Off-roading
If you plan on taking your vehicle off-road, you need something that's up to the task. This typically means getting a vehicle with a powerful engine and some extra space underneath. Two great options for off-roading are the 2021 Jeep Gladiator and the 2021 Ram 3500.
The 2021 Jeep Gladiator is a cross between a classic Jeep and a pickup truck. It's always ready to go off-road, with easily detachable doors and roof. Also, the powerful engine and truck bed give you plenty of hauling or towing capabilities. Inside you'll find a powerful 3.6-liter V-6 engine that produces 285 horsepower, which is more than enough for off-roading.
Finally, there's the Ram 3500. With this truck, you're getting one of the most heavy-duty models on the market. It comes with tremendous capabilities for towing, hauling, and off-roading while still providing a luxurious drive. If you need a truck that's capable of handling practically anything you throw at it, consider the Ram 3500.
Find Your Next Vehicle at Tameron Chrysler Dodge Jeep Ram in Daphne, AL
No matter your lifestyle, we have a vehicle that's the perfect fit. The above list is just a small sample of what you'll find at Tameron Chrysler Dodge Jeep Ram in Daphne, Alabama. Contact us today or stop by our dealership to tell us your needs. From there, we'll help you find the perfect vehicle at an affordable price.