The right spa can make a dramatic difference in how you feel. Massage is more than a comfortable indulgence. It's been proven to boost energy levels, enhance sleep, increase circulation, improve concentration, and lower anxiety levels. Targeted massage techniques can also help with back, joint, or muscle pain, increase flexibility, and alleviate cramping. Regular massage treatments can even stimulate your lymph flow and boost your immune system.
Other spa treatments can prove powerful as well, from facials that detoxify the skin and slow the signs of aging to mud wraps that help exfoliate and remove impurities for a visible glow. If you're excited to get started with some of these treatment options, check out our list of the top spas in and around Daphne, Alabama.
Mind 2 Body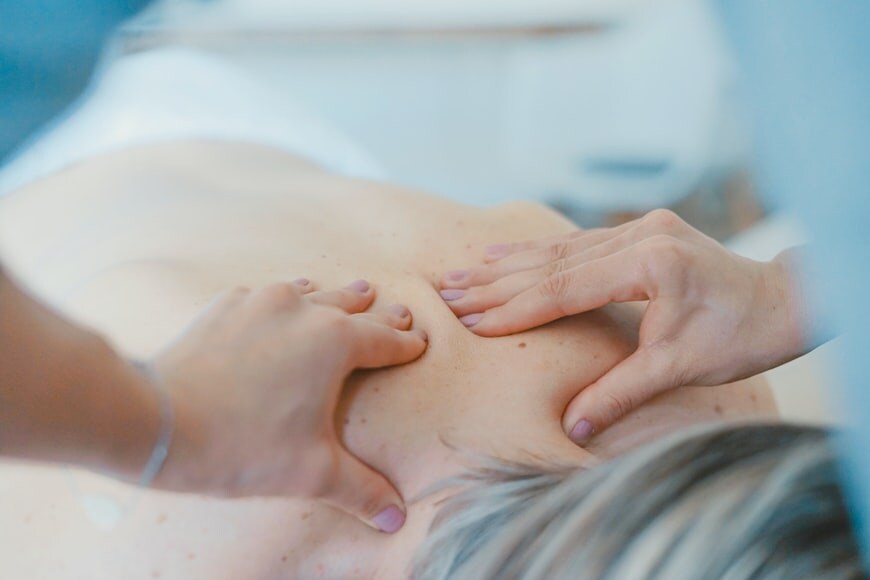 ?
Kim Eubanks of the Mind 2 Body spa is both a Licensed Massage Therapist and a Licensed Neuromuscular Therapist. She focuses her practice on providing personalized services to address each patient's needs, whether they need assisted stretching to help with sore muscles from a workout, or they're struggling with a sore back from sitting at a desk all day.
Kim's massages range from 30 to 90 minutes in length and include neuromuscular massage, pre- or post-natal massage, Swedish massage, and hot stone massage. If you need a quick fix, you can also arrange a 30-minute Thai stretching and massage treatment to relieve tightness and pain quickly.
Mind 2 Body offers additional spa services as well. Try the 90-minute body polish for all-over exfoliation or the natural marine algae body wrap for 90 minutes of powerful detoxification. You can book a full spa facial lasting anywhere from 30 to 90 minutes, or schedule spa facial cupping for 30, 45, or 60 minutes. You can also book hand and foot treatments that include a peppermint and rosemary sugar scrub for all your extremities as well as a hot mud wrap for your feet and a massage for your hands and forearms. You'll leave feeling deeply rejuvenated.
Nomad Spa
Tucked inside Sola Salons, Nomad Spa is a peaceful retreat operated by licensed esthetician and waxing specialist Jen Scearse. You can book a 50-minute or 80-minute full-body massage for all-over indulgence or opt for a 25-minute neck, shoulder, and back massage.
For your skin, you can book a signature facial, clinical conditioning treatment, or corrective smart peel. All are customized to suit your needs. You can add a dermaplane or microderm treatment to any of these services as well. If you want all three experiences the Correct, Lighten, Hydrate package includes one express facial, one conditioning treatment, and two smart peels, all of which are spaced three weeks apart for the best results. The Nomad Spa offers a full range of waxing services for both men and women to address unwanted hair on any part of the body.
Mountain Massage & Day Spa
Licensed massage therapist Nikki Jones owns and operates Mountain Massage & Day Spa along with a staff of other talented massage therapists. Most massages range from 30 to 120 minutes. Massage services include Swedish massage, deep tissue/neuromuscular massage, hot stone massage, sports massage, pre- or post-natal massage, and Thai yoga massage. You can even get the family in on the indulgences with an infant massage for your littlest family members or a couples massage as a special treat for two.
If you'd like to focus on your face, the morning glow face-lift massage focuses just on the face and scalp. You can add a cupping session to any massage as well. Mountain Massage offers complete spa packages when you want to really indulge. These combine a variety of treatments like full or mini facials and foot wraps.
Treat your skin to one of the spa's many body wraps, masques, or polishes like the antioxidant chamomile and marine algae body masque or the soothing Dead Sea salt and chamomile mud wrap. For your face, consider the relaxing mountain sunrise face treatment or invigorating bright morning face treatment. The spa also offers targeted treatments for specific areas like the back, hands, or feet. With a plethora of options and add-ons, you can create the perfect spa treatment for any personal need.
Massage Matters
Patti R Street operates Massage Matters. She is certified with the National Certification Board of Therapeutic Massage and Bodywork and specializes in integrated therapies that one can easily customize for each patient's needs. After suffering from a neck injury, Patti became interested in massage and chiropractics. After receiving successful treatment for her injuries, she began working in the chiropractic office clinic herself and went on to attend massage school and work for a physical therapist before starting Massage Matters.
Massages are typically 60 minutes in length, though you can book a deep tissue massage as long as 90 minutes. Other options include Swedish massage, sports massage, and hot stone massage. Patti offers aromatherapy or back exfoliation as an add-on for any treatment. She is recently certified in cupping treatments as well. Reach out to schedule a custom massage treatment that's suited to your individual challenges, pain points, and needs.
Polished Nail Bar
Though the Polished Nail Bar is best-known for its nail care services, this location offers a selection of other spa services as well, making it a great choice when you want some special pampering. You can go above and beyond your traditional manicure or pedicure here with additional hand and foot treatments that include exfoliation, a menthol mask, and aromatherapy.
The Polished Nail Bar also offers a wide range of waxing services for both the face and body. Highly trained beauticians perform these services to provide the most comfortable and gentle waxing possible. For your face, you can also book Nu Spa facials and facial massages. Complimentary wine and soda comes with every service so you can treat yourself to a complete afternoon of relaxation and pampering here.
Is your favorite spa on the list? If not, contact our team at Tameron Chrysler Dodge Jeep Ram Fiat and let us know. We love having the best recommendations in the area for all of our clients' needs.