Being new to credit or having a poor credit score can slim your odds of an auto loan approval. After establishing the car of your choice, its price range, and the type of financing offered by the dealer, it is time to work on improving your financial records to get a fast car loan approval.
While it is not guaranteed that each application you make can get approved, some steps can improve your creditworthiness, significantly increasing your chances of getting credit. Are you planning to get a car loan and not sure whether lending institutions will approve it? Here are strategies to improve your chances of having a fast car loan approval.
Review Your Ability to Pay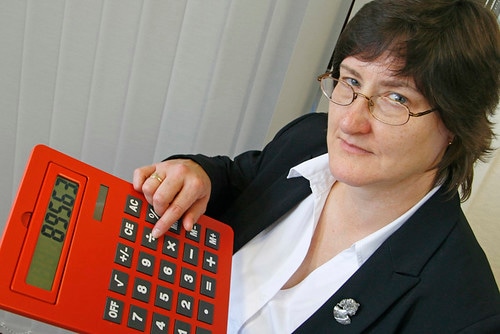 ?
image via Flickr under CC BY 2.0 by alan cleaver
Does your budget allow you to spend on a car without struggling? Before applying for an auto loan, go through your budget and determine what you have leftover after all taxes, rent or mortgage payments, and other regular bills. Once you know how much you have left at the end of the month, you have a good number you can use to set your monthly car payment.
Consider the Essential Extras
When calculating your car loan, include all the extras that won't be part of your regular car payments. For instance, any car will require insurance coverage, fuel, maintenance costs, and other essentials. Failure to factor these items into your loan amount may leave you stranded. Therefore, it's important to check with the lender whether they consider these costs before filling out the loan application form.
Go for Trade-In
If you have had your car for over four years and have it all paid off, you can trade it in with your dealer. Regardless of how much the car is worth, its value will be a significant deposit for the new car. However, if the trade-in value is lower than what you owe the lender, you might have to wait months or clear the balance using your savings.
Vigorously Shop for Lenders
Relying on one auto lender exposes you to high-interest and uncompetitive rates. Lenders offer different rates and have varying requirements that could open you up to impressive cost-saving strategies. Although it might seem time-consuming, applying for financing from different credit unions, banks, or dealers will improve your chances of getting a quick loan and better repayment conditions.
If you receive more than one financing option, it is essential to look at the lender's annual percentage rate, taxes, legal fees, and the length of the proposed loan. Make sure you work with a lender with a great lending history and better terms so you can get the right loan for you.
Include a Co-Borrower
If your income level does not qualify you for an auto loan, including a co-borrower in the application form will increase your chances of getting the loan. With a co-borrower, the lender checks on both incomes, making the car loan approval easy. Spouses and close friends make the best co-borrowers since you become the vehicle owners once the lender approves the financing.
Balance the Debt and Income Ratio
Lenders perceive debts that exceed an individual income as high risk. If the bigger part of your income goes to credit cards, housing, and several other loans, lenders can turn down your car financing request. Even with a great credit score, bankers need assurance that you will smoothly repay the loan. Therefore, balance your debt-to-income ratio before the car financing application to avoid several rejections that could damage your credit score.
Get Organized
Appearing with all essential documents before a prospective lender proves you are a creditworthy client. For example, prepare copies of your driving license, address information, bank statements, employment history, and detailed contact information when approaching a lender. This not only makes the process easier but shows your commitment to the process.
Boost Your Credit Score
Most lenders look at an individuals' credit score before disbursing any loan. Therefore, it is imperative to have a grasp of your credit report. First, request the report from the three major credit bureaus and check whether it matches your records or has some errors resulting from fraudulent activities or the bureau. If you identify an error, contact the bureau and have it rectified immediately to prevent negative ramifications on your credit history.
Regardless of your current credit status, you can improve it and get financing for your dream car using the following tips:
Build a good credit score

: Going for a car loan while your credit score is still low may lead to high monthly fees and interest rates. To prevent this, take a few months to build your credit score and fix your credit history before applying for a car loan.

Improve your savings

: Most creditors analyze your financial history by comparing what you save against what you earn. With an impressive saving history, the lenders will eagerly finance your car buying process and offer better rates because they believe in your ability to spend your money wisely.

Timely clearance of debts

: Clearing your debts in time will endear you to lenders. Lenders find pleasure in working with customers whose dues are paid timely, as it's an assurance the customer is likely to remit car payments as scheduled.
Doing your homework before walking in will save you from the humiliation that occurs when lenders turn down your car loan application. Embark on the above credit score improvement strategies and head out to the best car dealer for your car financing solution.
Car Financing from Tameron Chrysler Jeep Dodge Ram Fiat
At Tameron Chrysler Jeep Dodge Ram Fiat in Daphne, Alabama, we offer our customers competitive financing rates on our great selection of new and used trucks, cars, and SUVs to drivers around Foley and Bay Minette, Alabama.
Bad credit, no credit, it's not a problem at Tameron! Our Finance Department will help you find financing options that fit your needs. Even if you are a first-time car buyer, you can trust that Tameron Chrysler Jeep Dodge Ram Fiat will get you into the car or truck you choose.
If you're in the Daphne, Mobile, or Pensacola, Florida, area, go ahead and get the auto financing process started by filling out our online credit application. Then, if you have any questions, contact us, and our customer reps will be ready to answer them all.